If you've landed on this page, it's likely that you have either already agreed to be a guest on War Council, or you're considering reaching out to us to be a guest on the show.
In the former case, thank you!  In the later case, PLEASE DO!  All questions and comments may be sent to [email protected]. If you provide a hobby service, email us to tell us about it and we'd probably love to have you on the show!
War Council is a hobby centered podcast for miniature enthusiasts.  War Council™ is a presentation of White Metal Games™.
You can listen to all our most recent episodes, here, and even  download us on Itunes!  You can even like us on Facebook.  
In regards to the show, here's a few commons questions we get.
When do you record?  The night of the week varies, but is usually Monday – Thursday.  We are pretty flexible in regards to which night.  We generally record in the evening about 7pm (EST), and usually the interview takes about 45 minutes to an hour.
 Will I get the questions in advance?  Yes.  We'll provide a list of 20 or so questions and we'll give them to you several weeks in advance to think about beforehand.  But don't worry, there will be plenty of time to expand on ideas and concepts during the show.
Can I talk about my business, and any specials I'm running?  Please do!  It's also a great opportunity to promote any products you might have that you'd like to mention or just to plug your business in general.
How does it work?  Do you call me or do I call you or . . . .
For the sake of podcasting our MO is generally to call you on skype and then record your voice on our end.
Will I need any special equipment?  
The only things you'll need is a computer with an active Skype account and a Microphone.
You can download Skype for free here.  Once on Skype, you'll need to locate us.  There's a few ways to do that. First, find the search box on the left side of the page: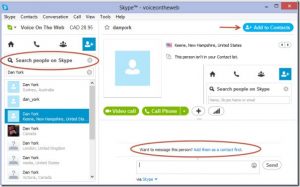 Now search for us in the one of the following ways (we'll be adding a Skype Button to our website in the near future, but for now)
Username:  calebfilm (my profile picture is a burly white guy with glasses and a yellow bandanna, with a big smile on his face)
Email:  [email protected]
Phone:  919-645-7735 (feel free to call or text if you can't find us on Skype and we'll figure it out together!)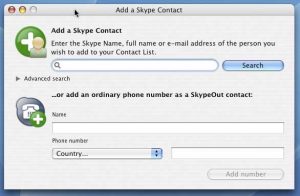 Once you've found us you'll want to add us to your contact list.  This is sort of like sending a friend request on Facebook.  Then we just confirm the request and we're on each others contacts list!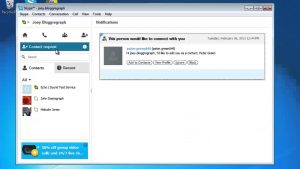 Then connecting on skype is as easy and clicking either 'call' or 'video call' button.  And just like that we're talking!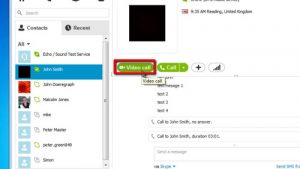 If for some reason you can't download Skype, like you don't have a PC, we can schedule a Google Hangout instead, so long as you have access to a computer.
Now, as far as a microphone goes . . .
A Microphone is a Must!  Now I know what you're thinking.  "But Caleb, my computer has a built in Microphone already!"
Well, that's true.  But the microphone in your laptop is omnidirectional, meaning it picks up all the sound in the room a little but nothing very well.  If someone drops a glass in the next room, it will pick that up.  If someone crinkles up a piece of paper, it'll pick that up.  And to make matters worse, your voice comes through very faintly.
For War Council Podcasts, we run your voice through a soundboard, that in turn runs into a sound mixer.  To get crisp, clean audio, we need to ensure the audio you and sending our way is loud and clear.  Fortunately, in this modern day and age you can pick up a microphone on Amazon for less than $30 generally and sometimes even less than $20!
Your computer very likely has an audio jack, or 'line in', usually right next to where you plug in your headphones.  This is where you'll plug  in your microphone a 3.5mm audio male connector, just like this one!  It's small and inconspicuous, has it's own stand and even comes in a variety of colors!  Perfect!  (At the time of this post, it's sell for about $14 bucks)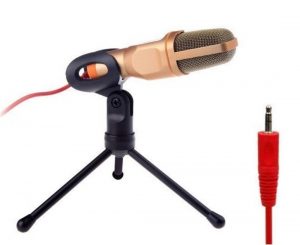 If for some reason you prefer a USB connection, here's a microphone that plugs directly into a USB Port (although you'll likely need to install a few drivers when you plug it up for the first time).  At the time of this post, it's sell for just $23 bucks!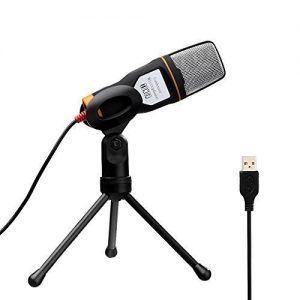 Can I advertise on your show?    You sure can!  We are also actively looking for sponsors and have several exciting sponsorship opportunities available!  Rates are quite low and belows you'll find our current Advertising Rate plan rates for your convenience.
What does Sponsorship get me?
 It gets you live commercial spots on each show, and expands y
our advertising base to the thousands of potential customers that download new podcasts on Itunes every day!  Warcouncil airs twice a month on average.  
Currently there are Two verbal promotion slots and Four commercial sponsorship slots available.
Verbal Promotion and Banner: – $20 per month (Paid Quarterly at $60/quarter)
125×125 ad on front page and every page of the main site that links to your own site

Short verbal promotion on the show (10-15 seconds per episode)
Commercial and Banner – $30 per month (Paid Quarterly at $120/quarter)
125×125 ad on front page and every page of the main site

30 second commercial spot on show (We can record this on your behalf using our own equipment or you can provide your own MP3)

Choice of commercial break slots available (before certain segments, so a segment may be 'Brought to you by So and So, and you would be the So and So)
 Thanks again for agreeing to be a guest on our show and until next time . . .
PUT YOUR MINIS WHERE YOUR MOUTH IS!!!
If interested in being a guest on the show, please contact us at your earliest convenience to discuss a few details!
Thank you for considering being a guest on our podcast and best regards,
Caleb Dillon
Host, War Coucil