White Metal Games is revising its consignment program. Please check back in the future for more information about this program.
Tired of playing with your old models but don't have time to sell them yourself? Don't post them on Craigslist or take them to a local pawn shop, consign them through us! Consignment is basically allowing to us sell your old models on your behalf. In exchange for our services, we keep a percentage of the profits.
Consignment takes the pain out of selling your old models! All you have to do is sit back, relax, and think about all the ways to spend your money!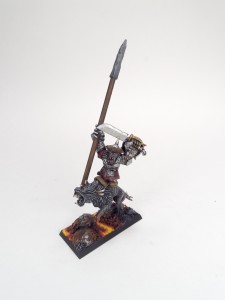 Why not just sell the models yourself and keep 100% of the profit, right?
Let's say you decide to sell an item through eBay:
First, there's a listing fee just to put it out there. If you want your item to show up on international listings (such as in the UK), there's an extra fee. Listing multiple pictures? Multiple fees. Then, there is a percentage of the sale, called a final value fee (typically 7.5%, up to 11%; not including charges for items that list for over $10 or sell for over $50). And then on top of that, PayPal also charges you a percentage of the fee (2.9%) plus an extra .50 cents per transaction! Everybody gets their cut! How's that 100% looking now?
Let's not forget the time it will take you to photograph the item, upload the photos, edit them if needed, and list the item. All too often, due to low resolution, blurry images, poor feedback scores, or a combination of these, models often sell for a fraction of what they COULD sell for. That's like throwing money away!
Not to mention you'll have to find boxes and shipping materials. If you do a poor job, then the buyer could file a complaint, and ultimately they might even return the item to you. Then you spend money shipping the item and still make nothing, and you'll have to list the item all over again. So you actually lost money. In fact, if your item doesn't sell, you STILL owe eBay some fees.
So How Much Will I Make?
When all is said and done we usually take 45% of the earnings. If your item sells for $100, we keep $45 and send you the other $55. This rate is competitive with other services, and much better than you'll get in a pawn shop or via a Facebook trade-page or Craigslist!
After reading all of the above, does 45% really sound like so much to rid yourself of the hassle? Just send us the items…and wait for your money to roll in! It's that easy.
Top Reasons to Consign
When you consign with us, we guarantee the following: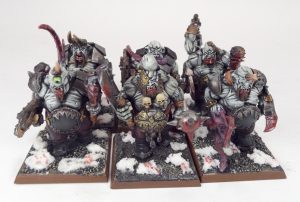 Excellent Photo Quality: To accurately represent your models we photography them with top of the line cameras like Canon and Fujifilm in stunning 1920 x 1080 Full HD. Our cameras feature over 20 megapixels, and use Macro lenses to pick up the smallest details.
Photo Editing software: We use Adobe Photoshop to ensure photos are color accurate, cropped for greatest impact, and adjusted if needed.
Ease: No dealing with clients, no returns, no waiting on payments, no fuss, no hassle, no shipping, shipping damage, or dropping boxes off at the post office!
Premium Models Encourage Buyers to Shop: We feature many of the models that we've painted for other clients through our web store as sample commission. This means future clients benefit from seeing what past clients have commissioned through our painting service. This also means every model we've ever painted helps to draw potential buyers into our store.
Loyal Client Base: Many of our buyers have been shopping with us for years! They trust our name, our pricing, and our shipping methods. They know when they buy from us what they see is what they get.
Excellent Feedback Scores to Promote Buyer Trust: 100% positive feedback is our goal and we almost never drop below this level. In fact, check our feedback now! Feedback is hugely important when shopping online. Buyers trust our brand, and with good reason.
Market Analysis Before We List: We research the market to find out what comparable lots or items are selling for before we list.
Competitive Pricing: To help move product quickly, we price slightly below market value to aggressively market your models and get them sold!
Social Media Networking to Promote Sales: We can forward newsletters to our preferred clients to let them know about our sales, we post YouTube videos about particularly interesting items coming up for sale, advertise on our blog, Facebook, and the like. In short, we get the word out to the community.
Tandem Sales Lead to HIGHER sales: Shoppers that buy from us have the benefit of shopping from multiple cosigners at once. Let's suppose you are selling a tank, and another consignor is selling a plane. If a buyer wants both they can get them both in one store and in turn benefit from . . .
Combined Worldwide Shipping: By combining shipping, we encourage shoppers to buy multiple lots from us at one time, often from multiple consignors.
Reserve Pricing: Selling your much beloved models shouldn't be at your expense. If you want to set a 'minimum' for any particular lot, just let us know!
So How Does It Work?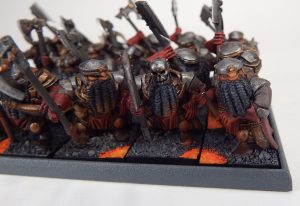 We accept all sorts of game related paraphernalia – we intentionally leave this as a broad category. We'll consign just about anything for you, from games to miniatures, toys, DVDs, books, comics, and the like! Just as long as it's 'geeky' in nature, we can sell it. Even some non-geeky items might be considered, like collector's items, memorabilia, etc. Our specialty is gaming related supplies, so THAT'S what we can get you the best deal on.
If you have any questions about whether to include an item, just check with us before you send it. We will let you know what items of yours we can sell and how we think they will do. If we feel an item won't perform well at auction, or is cost prohibitive to sell (for example items of low value but high shipping cost) then we may advise you against sending them.
To make your life easier, we've created this Consignment Record for you to use in listing your proposed items to consign. List out any relevant information, such as the Model or Serial number, and what you believe the value of any particular item to be. You can also note any reserves you have on any particular items. If you leave these areas blank, we take this to mean you want us to determine how best to list these items and that's exactly what we'll do.
You'll also need to fill out the Consignment Agreement before we can process your order.
Take care when packaging up your models for shipment and consider adding insurance to your shipment if you are particularly concerned about damage. It's cheaper than you think! Take a look at some of our tips for shipping models [link goes here to future blog post] if you need help with packing.
If your items are damaged in transit, we can repair them for a modest fee. If they are missing bits or bases, we can include those, too. If they are common items, we can often include these for free as a way to promote the sale. We try to get your item into the best shape possible so that it sells for the best price possible!
After inventorying your lots, we'll analyze the current market to decide how best to sell your models. Then we photograph your models and get them listed. It takes about 1 hour per lot from start to finish and in most cases we'll have your items listed in a week or two of them reaching us.
If your items arrived damaged, we can repair them for a modest fee. If they are missing bits or bases, we can include those too. If they are common items, we can often include these for free as a way to promote the sale. We try to get your item into the best shape possible so that it sells for the best price possible!
After inventorying your lots, we'll analyze the current market to decide how best to sell your models. Then we photograph your models and get them listed. It takes about 1 hour per lot from start to finish and in most cases we'll have your items listed in a week or two of them reaching us.
Normally Items Are listed as Buy It Now or Best Offer
This allows us to better control our prices, but also negotiate with potential buyers.
If an item or lot doesn't sell in a few weeks, we'll mark down the price by about 10% and continue this trend down to 50% from its starting price. If the item still hasn't sold by then, we'll consider grouping it with other items, lots, or even listing it as an auction.
When an item goes to auction, we usually list your items on eBay for 10 days! That's Friday to the NEXT Sunday, 10 days later. We arrange for auctions to end around 6pm (Pacific Time) when folks are at home relaxed sitting in front of their computers. We also try to make sure sales do not coincide with big releases, such as new editions of major games (like 40k or Warmachine), or product launches from major miniature companies. We don't want anything to steal the thunder of your auctions.
What if An Item Doesn't Sell?
What if an Item Doesn't Sell?
Items are set to renew every 30 days, so in effect items are always for sale once they are listed. To be clear, we consider a 'sale' to be when a buyer pays for an item and the transaction is completed.
Cancelled Items
Occasionally clients change their mind about consigning their personal items, sometimes due to the market shifting, or personal reasons. Because every consignment listing requires a minimum amount of time to research, photograph, and list (as well as fees to keep the listing active each month), WMG will charge a Cancellation Fee per listing based on how quickly a listing is cancelled.
Fees are deducted from any payment due to the consignor. In the event there is not enough value in credit to cover these fees, the client may have to compensate White Metal Games for these fees, or fees can be detracted from future consignment sales, at the sole discretion of White Metal Games.
After one year on the market if your item still has not been purchased, you can cancel the consignment without penalty and we will return your items to you, less any applicable return shipping fees.
| How long has the item been listed?* | Penalty/fee to cancel the listing (USD) |
| --- | --- |
| Less than 90 days | $50 |
| 91–180 days | $25 |
| 181–365 days | $15 |
| Greater than 365 days | None |
*Based on the date the item was first listed on eBay.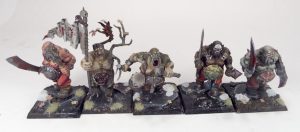 In some cases, WMG will offer to take your items off your hand as an In House Acquisition. Effectively, we sacrifice our potential profit in exchange for your items, which may be of use to us in our day to day operations (things like brushes, paints, etc). In these cases, we'll email you with an offer, and if you accept, we'll remove the listing immediately from eBay and put a credit on your consignment record. This is just like cash, and when we send you a payment, credits are applied to dollars in a 1/1 ratio. So $50 in credits equals $50 in cash!
For example, paint brushes traditionally don't sell well on the second-hand market. If we list a brush for $10, and it doesn't sell, we may offer to take this item off your hands immediately by offering you $5.50 (55% of $10). You still make just as much as you would if someone else had bought it, and we acquire a much needed brush at a great price! Win-win for everyone!
Some potential cosigners may find that our Trade In/Buy Out Program (details to be linked soon) is a better fit for their needs, and we encourage you to check out that program as well.
What About Really High Dollar Items?
For clients with very rare or high dollar items, we offer a sliding scale based on the value of the item.
| Sale Price | You Earn |
| --- | --- |
| Less than $250 | 55% |
| $250 – $500 | 60% |
| More than $500 | 65% |
How Do I Get Paid?
How Do I Get Paid?
You may request payment as often as once a week. Funds can be deposited into a PayPal account (some fees are applicable) or a check can be mailed to your preferred address (please allow up to 10 business days for this option, as funds must first be transferred to our checking account before mailing a check).
If you would prefer to use the funds from your consignment to commission a new project, we'll offer you a credit incentive. The amount of the credit varies based on the amount on consignment credit applied.
Credit can only be used to pay for up to 50% of the total cost of any commission. Credit is non-refundable and has no cash value outside of White Metal Games. Credit stacks with other types of discounts, including other credits. For example, if you are entitled to a 5% discount on services, the services would be discounted first and then your credits applied. If you do the math you'll see this is a deal in your favor.
| Consignment Credit Applied | Credit Incentive |
| --- | --- |
| $200 | $10 Credit |
| $500 | $15 Credit |
| $750 | $20 Credit |
| $1000 or more | $25 Credit! |
How Often Do You Notify Me of a Sale?
Our clients are updated on a weekly basis (on Mondays) with an updated copy of their Sales Spreadsheet via email. This sheet indicated which lots have sold and which we've marked down.
After the first four weeks, we thereafter notify our clients on the first Monday of every month (this is because sales slow after the first month, sometimes with only a sale or two a week). You can still get an update at any time by emailing or calling us for updates.
What Is Your Track Record?
Our goal is to get the best, most competitive rate we can for your models. Check our feedback score on eBay, our reviews on Yelp, and on Facebook, to see what other clients have had to say about us in the past. Our track record speaks for itself, and you can trust us with your precious commodities.
Legally speaking, we also require all consignors to fill out a Consignment Agreement, which you can check out here.
No Guarantees on Price
The second-hand market is always shifting, and therefore we do not guarantee pricing on any particular item or lot. If you ever wish to cancel a lot or auction, just email us at [email protected].