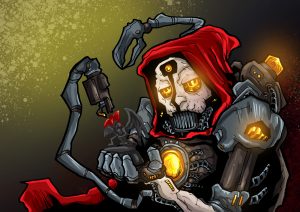 White Metal Games employs a staff of well trained, award winning painters.
We also have team members for video, assembly, operations, shipping, and other needs.
Check out each of their bios, below, to learn more about them.
Caleb Dillon
"Boss Monster" Caleb Dillon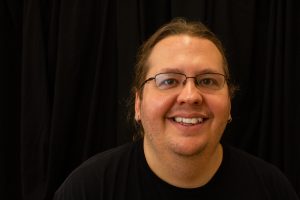 Owner – Founder – Project Manager
Caleb Dillon is the owner and founder of White Metal Games. He has been an avid wargamer for over 20 years and brings all that experience to the table.
Caleb considers himself an artist whose chosen medium is miniatures. Caleb is constantly exploring new techniques and revisiting old ones, trying to find a simpler way to achieve top tier results.
Caleb's plan is to continue to expand WMG until it becomes an industry leader in the miniature marketplace, including manufacturing and game design. He welcomes talented artists in the Raleigh area to join him in his pursuit.
Email Caleb at [email protected]
Preston Bernard
Preston "Values" Bernard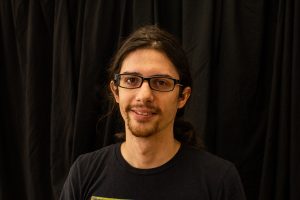 Artistic Director
Preston is an avid wargamer and hobbyist, and has been enthralled by the lavishly detailed miniatures and lore of Warhammer and Warhammer 40k for nearly 15 years.
Over this time he has amassed a large collection of miniatures from a number of lines painted in a variety of styles, constantly trying to push his work further with each new project.
Winner of multiple painting awards, he has been featured on Games Workshop's Facebook page and the Forge World website.
Preston enjoys developing new techniques and working together with the exceptionally talented team of artists at WMG to create miniatures that stand out both on the table and on the display shelf.
Email Preston at [email protected]
Ryan Maloney
Ryan "Rules Lawyer" Maloney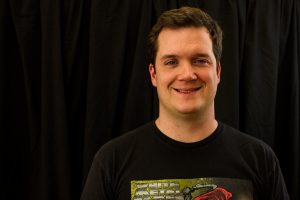 Painter in Residence – Oremaster
Ryan is an avid gamer and hobbyist with a decade of experience building and painting miniatures.
Starting off from painting characters and set pieces for a Dungeons and Dragons campaign, he quickly expanded into the world of tabletop war games. As a resident artist at White Metal Games for the past two years, he has expanded his talent exponentially.
Through his gaming, his experience as a Dungeon Master, and his work on his miniatures, Ryan strives to bring about a captivating narrative. He believes that each miniature should not only have a fantastic paint job, but that it should also tell a story about where the figure has been and what is going on around it.
Email Ryan at [email protected]
Gabriel Dalton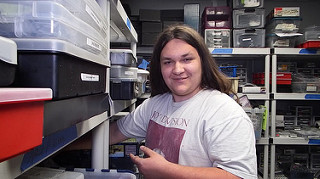 Painter on Sabbatical (Good luck at college!)
Don't let his age fool you, Gabe is the fastest painter this side of the Eye of Terror.
When Gabe isn't busy painting minis, he's adding to his massive collections of xenos, including Orks, Nids, and Dark Eldar, among others. He's also a loyalist to 9th Age Warhammer, and his Undead collection is something to be seen!
Email Gabriel at [email protected]
Tyler Hemmerly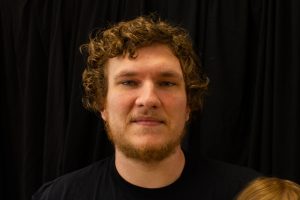 Painter in Residence
My name's Tyler but people usually just call me Tyler. I started drawing and painting In the second grade, illustrating massive castles and forts besieged by hordes of stick figures.
Gradually, by middle school, I made my way into selling artwork depicting people, fantastical beasts, battle vehicles, or occasionally the lewd re-imagining of anthropomorphized aliens in bikinis.
I've worked as a chef for most of my professional life, but being a new father, I thought it was time to do something that won't kill me from stress by the time I'm 40. I was drawn to White Metal Games for the purpose of expanding my knowledge of miniature painting techniques and to work alongside some truly talented and skilled artists.
I love painting and playing my Ultramarines and Emperor's Children armies in the 40k universe, but plan on delving into other game systems such as Warmachine.
Email Tyler at [email protected]
Mitch Evans
Bryan Rees
Bryan "Talented Lad" Rees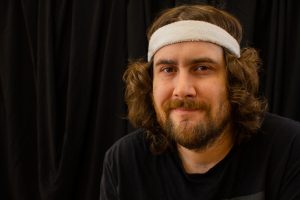 Display Boards & Terrain Developer
Since a young age, Bryan's passions have gone from model railroading, to tabletop wargaming, to landscape painting, to screenwriting. The only next logical obsession was building story-driven, highly-detailed wargaming terrain.
For years Bryan ran a one-man-show as Talented Lad Studios, continually striving for innovative ways to integrate narrative story-telling with three-dimensional landscapes built to scale.
As a scenic artist, he helps bring worlds to life in display boards and terrain sets in collaboration with the other talented artists at White Metal Games.
Email Bryan at [email protected]
Bruce Halpern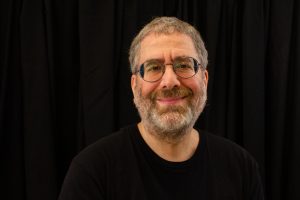 Webmaster & Operations Manager
Bruce created and maintains the website. He also handles other internet and tech needs for WMG.
Email Bruce at [email protected]
Hunter Paustian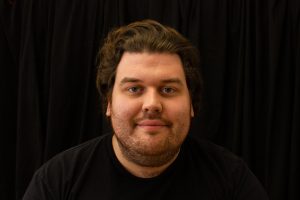 Store & Consignment Manager
Hunter is a veritable Swiss army knife of hobby interests! When he's not custom kit bashing a model for his growing Tau or Ork collections, he's busy growing his Salamander and Night Lord armies!
Hunter is a truest and devoted to hobby lore, but don't let that fool you, he loves to experiment with new army lists and is constantly challenging his opponents by turning the tables on them.
Email Hunter at [email protected]
Taylor Anderson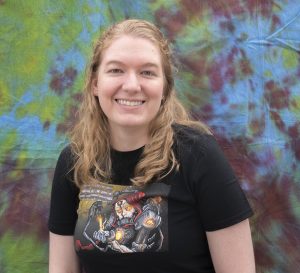 Shipping Manager
Email Taylor at [email protected]
Dennis Franks
Special Projects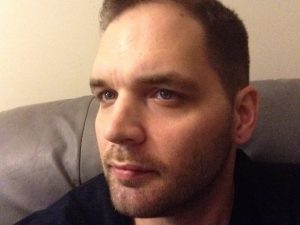 My name is Denny. I am an avid gamer of multiple gaming systems. I started this hobby two years ago with Warhammer Fantasy. My love of miniature painting has grown over the last several years along with my skill.
Even though I have not painted long, in the short span I have won multiple painting competitions in categories ranging from small single miniatures to entire painted Wargaming armies. My strengths include airbrushing, osl, freehand, and my attention to detail. I look forward to paint all ranges of miniatures for gaming as well as centerpiece displays.
As stated above I enjoy a challenge, please feel free to have any model you wish as a centerpiece for your collection brought to White Metal Games. We look forward to putting the care and attention detail for any model in your collection.
Sebastian Alvarez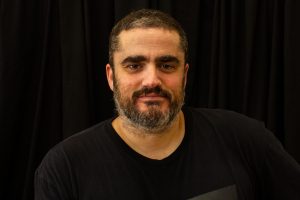 Digital Media Content Manager
Email Sebastian at [email protected]
Mark Cesare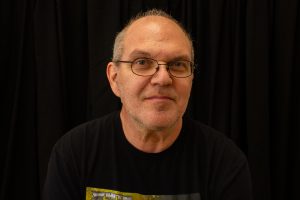 Assembly / Operations Assistant
Email Mark at [email protected]
Edward WinterRose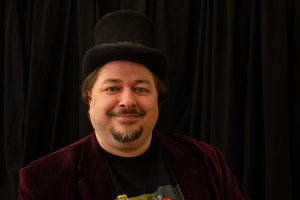 Blogger
Edward WinterRose assures us that really is his last name cos he legally changed it; and is the result of a hybridization of the AI 'WinterMute' from William Gibson's 'Neuromancer' and an old Shadowrun character.
He describes himself as "geek tribe" and "a 48th level nerd" who has in his time become a voice actor/not-just-a-voice-actor, graphic artist/cartoonist, writer/journalist and all-around creative professional.
He maintains that a steady diet of speculative and genre fiction made up of Comic Books, TV, Movies, Novels, Cartoons & Anime, Videogames, Role-Playing and Tabletop Games, Science Fiction, Comedy, Fantasy, Parody Social Media & Internet Memes, Fetishism, Progressive Political Activism and Bloody-Minded Iconoclasm is often disastrously toxic and insidiously destructive to one's mind, personality, social skills and the imagination, and not-so-humbly offers himself as an example.
Email Edward at [email protected]