". . . rented Guiliman he helped me out in a 14vs11 game at 5k points XD." — Steven D.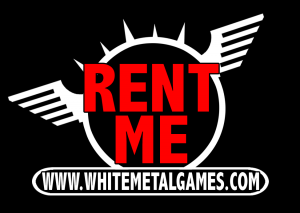 White Metal Games offers you the option to rent models, from one to an army.
Maybe you can't afford to buy all the models you would like, or you just don't have the space to store them in.
Want to try out a model or army before buying? We've got that covered.
What are the rental options?
We offer renting by the month and in some cases, offer rent to own. Items which are available for rental have the category Rental in our store. Prices for each item can be found on their listing.
Questions
Click on a question to see the answer.
Request Models to be Added
Fill out this form with what you would like us to offer for rental. We will gather this data and use it to plan future rentals!