Warcouncil is a hobby centered podcast for miniature enthusiasts!  This week we answer the question, WHAT PAINTS DO WE USE!!!
War Council™ is a presentation of White Metal Games™ and airs twice a month.  Unlike many gaming centered podcasts, our show focuses exclusively on HOBBY.  No mathhammer or GT/Meta game talk here.  We talk to industry professional about painting, sculpting, 3D printing and casting models, kit bashing, and more!  Caleb Dillon is the Owner of White Metal Games and Phillip Kohrman is the owner of Brushwork Minis.  
We are full time miniature painters, making a living doing what we love, and we invite you to join us for a chat about miniatures!
Check out our most recent episode! You can also download us on Itunes!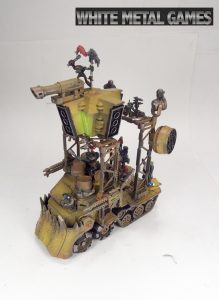 Episode 27 is  now live!  In this episode Phillip and I have an informal and inpromptu chat about Paints.  One of the most common questions we get is What Paints do you use?  So in this episode we discuss the Brands we Favor, the Colors we Love, and the pros and cons of each.  We discuss the stigma of why so many painters are afraid to branch out and use colors from new ranges.  Although we were supposed to have Bo from Army Painter on the show, Bo had to delay and we will try to get him back on a future episode very soon.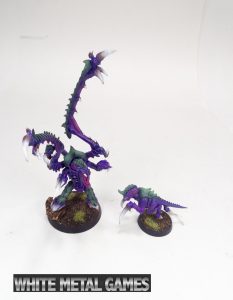 War Council is actively seeking sponsors! Expand your advertising base to the thousands of potential customers that download new podcasts on Itunes every day!  Contact us for details if you are interested in advertising on the show!  Rates are very reasonable but there are a limited number of sponsorship slots available.  Currently there are Two verbal promotion slots and Four commercial slots. 
Front Line Games has signed as the first official sponsor for War Council!  As a result of this special partnership agreement with Frontline Games, White Metal Games is pleased to be able to offer our clients Fat Mats for a Fat 20% Discount plus a flat shipping fee  ($20 USA, $35 to Canada, $70 Worldwide).  If you are interested in picking up one of these mats, contact us for details!  Orders are generated weekly.  You must be a current or previous WMG client to qualify and new commissions are welcome to this benefit (min. $200 commission to qualify)
On our next episode we'll chat with Justin of Secret Weapon Miniatures and learn how he grew a hobby niche into a hobby giant!  Is there something you'd like us to ask our guest?  All questions and comments may be sent to [email protected].
Be sure to Like us on Facebook!
And until next time, PUT YOUR MINIS WHERE YOUR MOUTH IS!!!
Caleb Dillon
White Metal Games
Please note the images in this post are the property of White Metal Games, NOT the people we interview.  We apologize for any confusion this may have caused.  
If you enjoyed this article, be sure to like it, share it with others, and subscribe! 
Listen to our podcast on Hobby and Painting:  War Council