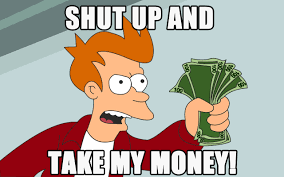 So you booked a commission with White Metal Games, but how does one go about paying?
Hey there client!  Congratulations!  You approved our estimate for services and you've booked a project with White Metal Games.  Before we can add you to our painting queue, there is the small matter of compensation.  Fortunately we offer many ways to pay at White Metal Games.

PayPal
PayPal is possibly the largest and most trustworthy 3rd party merchant payment processor in the world!  Not only are they convenient and accepted worldwide, they offer currency conversion and buyer protection!  In addition, Paypal also allows you to use a debit card or credit card as a back up payment method, so you can always pay with plastic as long as you route the payment through PayPal.  Our PayPal address is: [email protected]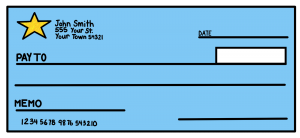 Check's in the Mail (ie Personal Check, Cashier's Check, or Money Order)
PayPal takes a percentage of our sales, which adds up over the course of our year. To help us out, make your payments by check!  We offer a 1% discount on labor for payment by check which combines with ANY OTHER PERCENTAGE DISCOUNT.  This means that unlike most special discounts at WMG, paying by check means you can achieve a 6% discount as a return client or up to an 11% discount if your project is big enough!
Send your payment (and make payable to):
White Metal Games
1713 Tilbrook Ct.
Raleigh, NC 27610
Credit/Debit Cards Accepted Online, Over the Phone and In Person.  We do accept credit cards as a form of payment online, over the phone (via Virtual Terminal), and in person (through a reader).  Online, we will send you a link to an invoice, either for a Deposit against services, a benchmark payment, or Balance Due.  You can also pay with a credit card (or paypal debit card) in person.  We use a PayPal Card reader and your funds will be transferred directly from your credit/debit card to our PayPal account.
We can also accept Credit Card Payments over the phone through our Paypal or Blue Pay Virtual Terminal.  Just let us know beforehand and we'll set up your transaction.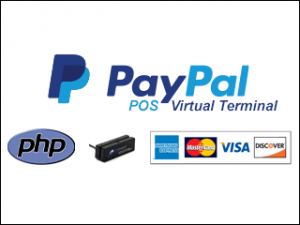 Direct Bank Transfer
Make your payment directly into our bank account. Please use your Order ID as the payment reference. Your order won't be shipped until the funds have cleared in our account.
To enact this option select 'Direct Transfer' at checkout, and then proceed with the wire transfer as normal.  Please note this payment method must be done in person at your financial institution or wire transfer (Western Union, etc) facility.  This option does NOT allow for payment to be made online.
Orders are On Hold until payment clears from your financial institution.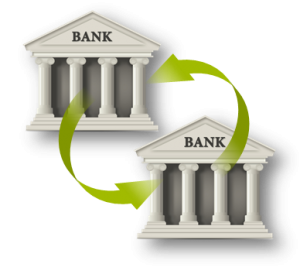 Cash in Hand
If you are local to the Raleigh area and want to pick up your models in person, we accept cash in hand.  We don't normally keep change on hand, so bring exact bills, or be ready to overpay and receive a 'credit' on your account.
Receipts on Request
No matter how you pay we can also provide you with either an electronic or paper receipt.  Just let us know if you need a receipt!
If you enjoyed this article, be sure to like it, share it with others, and subscribe! 
Listen to our podcast on Hobby and Painting:  War Council