War Council chats with Adam of Beyond the Brush about this techniques, the secret to his success, and what's next for Beyond the Brush in 2017!

War Council™ is a presentation of White Metal Games™ and airs twice a month (usually . . .) Unlike many gaming centered podcasts, our show focuses exclusively on HOBBY. No mathhammer or GT/Meta game talk here. We talk to industry professional about painting, sculpting, 3D printing and casting models, kit bashing, and more!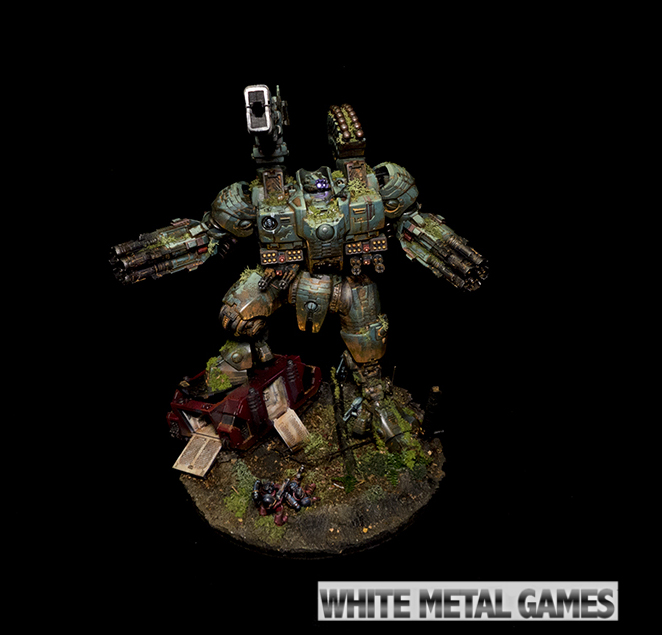 We are full time miniature painters, making a living doing what we love, and we invite you to join us for a chat about miniatures! Check out our most recent episode! You can also download us on Itunes!

In this episode WMG interviews Adam Abramowicz of Beyond the Brush about his life as a competition artist and commission painter.
In the front half of the show we talk about the amazing success on the Kingdom Death kickstarter as well as the renewed interest in Blood Bowl, which has by all accounts been a knock it out of the park success for GW. We discuss the merits of sponsorship, and finally announce a FULLY PAINTED MAGNUS THE RED GIVEAWAY! Stay tuned for contest details!
On the second half of the show we chat with Adam about his studio, Beyond the Brush. We cover everything like how he got started to his dual life as a dual business owner and the struggles of juggling two businesses and being a dad. Adam has adopted a pre-shade technique in his processes, which is something WMG incorporated into upper tier projects this year. We talk more color theory, counter shading (this one was new even to me!) and other tricks for high end finishes. Finally we chat about a potential range of BtB paints in association with Vallejo Paints, possibly in 2017! This represents a painter being able to bottle a sell the magic of their painting style to a consumer! What a revelation!
We remind viewers that our Business Mentoring special (Ep. 39) is forth coming and we are offering 10% off labor on December bookings (although the months is just about over, these projects will be worked on in January.)
Next time on the show will be our Christmas Special, 2016, a year in review! We look forward to chatting about our favorite projects of the year, as well as snow basing techniques! Thanks for making 2016 our best year ever for WMG!
And until next time, PUT YOUR MINIS WHERE YOUR MOUTH IS!!!
Caleb Dillon, White Metal Games
Is there something you'd like us or to ask our guests? All questions and comments may be sent to [email protected].
Be sure to Like us on Facebook!