Video Membership
For over a decade, White Metal Game have been creating custom models for wargames, tabletop RPGs, dioramas, and much more! We have always produced video content in some form, but now we are kicking production into high gear!
What makes our video content unique is that we bring over ten years of commission studio experience to the table! While all contributors have value, few content creators have as much practical experience as we do.
Fans of WMG can support us by subscribing to one of the membership plans below. In addition to having access to exclusive video content, you will receive discounts on products and commissions, get to vote on what content we work on next, swag at sign up and with an annual care package, and much more!
Check out all we are offering our donors, below.
Membership Levels and Benefits
†Subscription, Membership, and Rental renewals may be excluded.
Premium Videos
WMG is actively producing three to five videos a week! These videos include exclusive content such as tutorials, rules and product reviews, tactics videos, battle reports, and much more!
Find all our video content here!
What Sorts Of Videos You Can Expect?
White Metal Games has plans to create content unique to our service! This includes:
Tutorials on Painting, magnetization, LEDs, and much more!
Detailing Kit Bashing and Conversion Videos
Tabletop Tactics and Battle Reports
Webstore Discounts
Donors get discounts on painted models in our eBay store and webstore. This includes models we paint on Twitch, up to and including full armies and terrain! These models are sold through our website directly. Let us know if you are interested in anything you see us paint. Our donors always have first option to buy before we release these models to the general store for possible purchase.
Commission Discounts
Donors also receive discounts* on commissions. These discounts are some of the most significant we've EVER OFFERED and they are only available to members.
*All other Terms and Conditions regarding discounts apply as normal.
Voting
Donors are encouraged to vote through various polls. These polls will be used to determine which studio projects we work on next, including armies that will be featured in our Bat Reps! Many of these models are painted live on Twitch!
Your votes let us know what you are interested in seeing most and could even determine which terrain sets we build! Higher tier donors get more votes per poll.
Rental Vouchers
We are currently working on a system of Rental Vouches to allow subs to get access to our complete catalogue of models for rent. Think of this like a lending library! Stay tuned for details for this evolving program.
Mentorship
Here are some common questions that apply directly to lessons taught in a mentorship capacity, such as through our Video Membership and Patreon programs.
FAQ
Mentorship Prospectus
These are some of the class outlines we are developing for interested mentees. It is by no means a complete list, and you can fully expect more courses to be added soon-

The Grimoire with Preston Bernard
WMG has been developing our own Signature Series of techniques for the past several years.
Taught by award winning painter Preston Bernard, this comprehensive entry tentatively dubbed the "Grimoire" will provide unique insight into the WMG painting method.
Starting with basic techniques such as flesh tones, armor and metals, the series will quickly progress to cover techniques like counter shading, freehand and value sketching, and more.
While originally envisioned as an online PDF, we are still developing the format of this guide. Stay tuned as it develops. Here is a sample page for your consideration:
Building Blocks with Bryan Rees
This foundation series taught by Terrainmeister Bryan Rees explains his unique terrain building technique and theory in an easy to follow, step by step instructional guide that could then be applied to virtually any style or themed terrain. These same techniques are applied to every piece of terrain you see in our studio, like these featured below:
Paint For Money with Caleb Dillon
In less than a decade, White Metal Games has grown from a single person working out of a garage to a staff of a dozen, with billables close to half a million dollars annually. This online seminar will cover how a commission business begins, grows, and maintains operations in the face of an over saturated marketplace.
The class will cover topics like:
Logistics and scheduling
Maintaining operations & consistency
Handling growth
Using social media to SEO like a pro
Establishing and harnessing your brand
Students should leave with a practical knowledge base to begin a commission painting service, posed for growth.
Narrative Battle Reports with Edward WinterRose
The format for these Battle Reports is still being considered however here are just some of the reasons why our Battle Reports will stand out:
Our armies are painted by people that do this professionally
Terrain built to the same quality as our client display boards, with hundreds of ours going into every table
Narratively illustrated to create contextual dramatization
Filmed in stunning 4K under using the same tools used to capture client models
*10% OFF if you sign up for 1 year in advance!!!! (this is the default subscription option)
Content Creators Welcome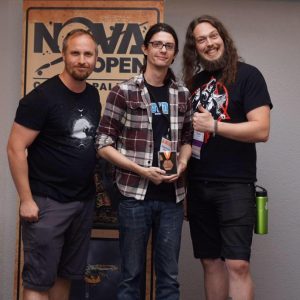 White Metal Games is always on the look out for new content creators to help us grow our service! If you are 'close-ish' to the Raleigh, North Carolina area and are interested in helping us produce content like Battle Reports, product reviews, op-eds, and much more let us know!
Creators will be compensated with employee level discounts on the products we sell as well as in store credit for every bit of content they participate in! If you are already a creator, looking for a way to get connect with others whom share your passion, contact us here!
Other Ways To Support WMG
There are lots of ways to support WMG, even if a membership isn't the right fit for you.
Podbean – White Metal Games produces a bi-monthly podcast called War Council. You can listen, donate, or even become a sponsor on the show via Podbean!
Twitch – WMG is very active on Twitch, producing live content every weekday! There are options to subscribe at different levels or just give us some bits! Just by watching you earn WMG Ore, which can be redeemed for prizes each month!
Tips Welcome – Any proceeds go directly to improving our overall service, including better equipment, more giveaways and more . . . well, everything!
Commission Subscription – A new way to support, this commission option includes a standing spot in our project queue each month. So we are always working on something for your personal collection; be it a character, squad, terrain, and more!